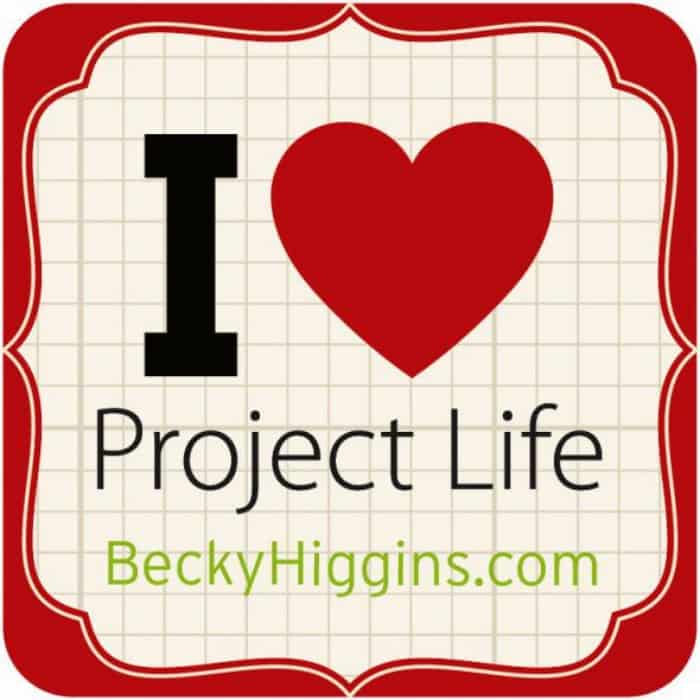 Are you a busy, stressed-out mom? Do you have little ones always at your feet, begging you for more time, energy, or food? Or are you carting around teenagers all over town? Maybe your kids are grown and you want a way to go back and preserve some of those memories.
If so, I have the easiest memory keeping system for you!
Don't we all want to record our memories with words and pictures? I'm not sure about you, but I want to record my family's memories with words and pictures. I'm an avid scrapbooker, but my life has gotten too hectic in recent months to actually do much scrapbooking outside of an occasional retreat.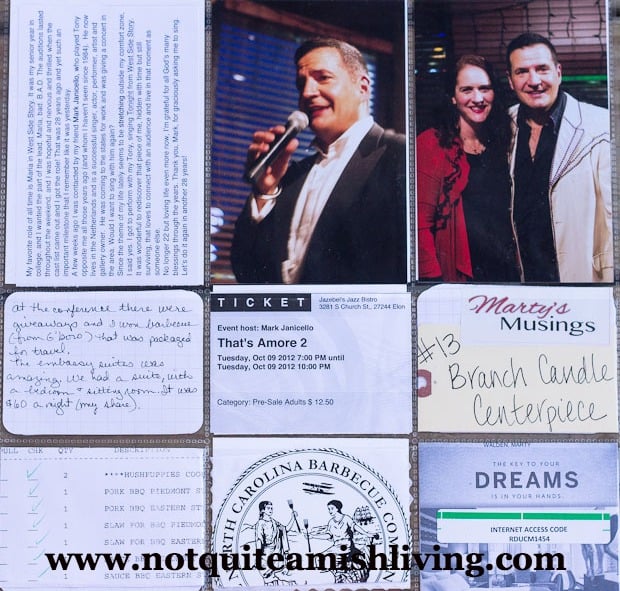 Enter Project Life, a system of recording memories that can be as simple or as time-consuming as you desire. Created by Becky Higgins of Creating Keepsakes fame, Project Life was begun in 2009. Since I dallied and did not buy her kit that first year, I had to create my own using cards I made and pocket page protectors I purchased. It is so much easier to use Becky's kit that is already put together for you, especially if this is your first experience with it.
Becky's style is simple with an emphasis on the story and the pictures. The idea behind Project Life starts with pocket page protectors and a core kit of 4×6 and 2×3 cards, which retail at $25 and include all the journaling cards, title cards and first and last page cards.
What do you put in these pocket pages? You can either go with the idea of taking a picture a day (these tend to be more random and a better snapshot of everyday life) or more recently I've been doing more theme/event-based pages. (Yes, this was Cow Day at Chick-Fil-A last year!)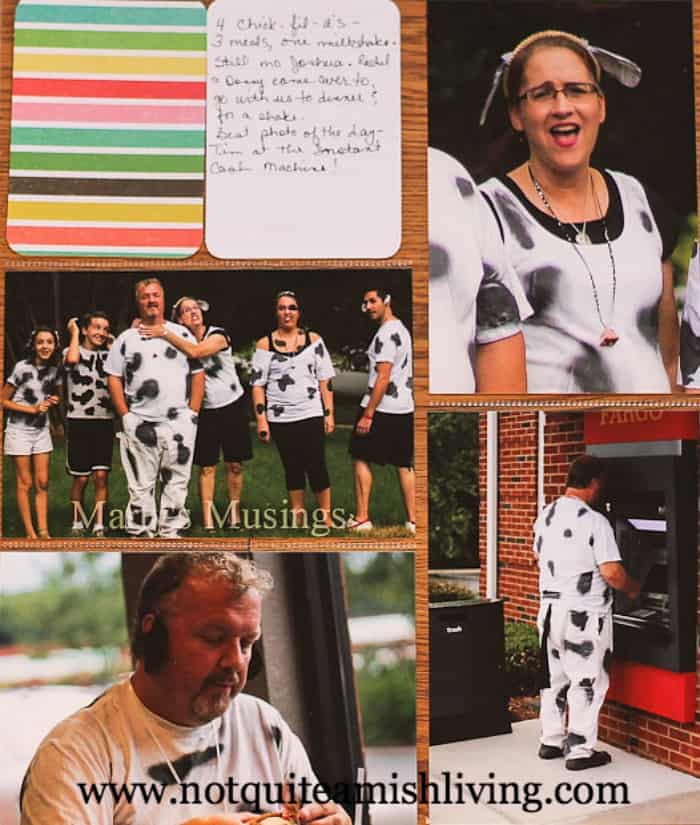 The first two years I did Project Life I used the standard (landscape) pockets for 4×6 photos and journaling cards. I took all the pictures for the albums as a landscape shot, slipped them in the pockets and I was mostly done (except for journaling). Now there are many more choices in protectors, sizes, number of photos, orientation, etc. I use a binder I've bought 1/2 off at a craft store and page protectors I've purchased on Amazon. Hobby Lobby and Michael's now carry the Project Life line of products, which can be purchased with a coupon. Score!
This year I've been mixing up my page protectors (with both vertical and horizontal 4×6 slots). These don't actually have to be Becky Higgins products. Many more companies are seeing the beauty of a simpler record-keeping system.
I love Project Life because it keeps me up-to-date on editing and printing my photos. I make sure I upload pictures from my camera and phone as well. Project Life can be used with social media tools, as well. I may take some photos of my older children from their Facebook page or Instagram feed.
In the past I have spent a couple of hours once a month to arrange my pics in the sleeves and do the journaling. I have used edited journaling from my blog, which can be a huge time saver for me. Since I print my pics locally I don't plan my layouts ahead of time but sort through and decide which photos I want to use and pick the page protectors from there. Any extra photos are saved for regular scrapbooking layouts.
If you want some more inspiration this post compared my PL pages through the years. Becky's website has an incredible amount of information on it. I also have a Pinterest board that you might enjoy wandering through.
I will say that my kids love to look at these albums most of all. They feature pics of everyday moments, special events, and unique family traditions.
Are you new here? You might want to subscribe to our email updates, or follow us on Facebook, Twitter, or Pinterest. Or perhaps this post spoke to you? Tweet about it!